Vanessa Hart
Associate Winemaker
Whether in the winery or in the vineyards, you'll likely receive a wink and a grin from Vanessa. Her friendly greeting for both colleagues and guests makes you feel right at home. It's warm and familiar—just like her.
After Twomey acquired its estate vineyard in Philo, CA, Vanessa was promoted to Assistant Winemaker. Now, as Associate Winemaker, her wink and grin can be seen at the Twomey Anderson Valley Winery as she helps craft unique Pinots with a true sense of place.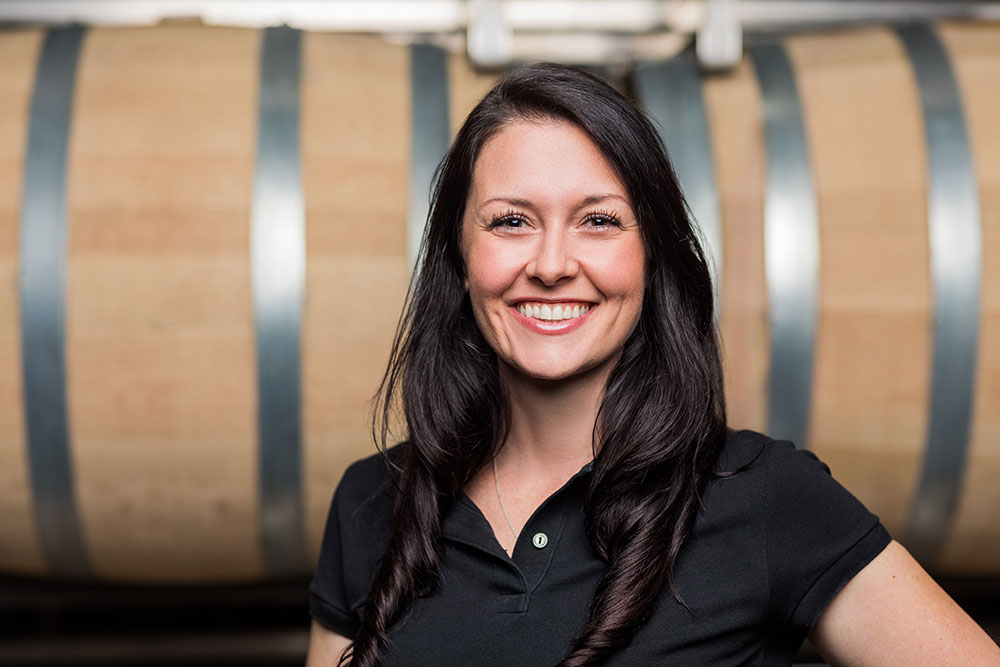 Since 2017, Vanessa has been a part of the Silver Oak and Twomey family. At Silver Oak, she held the title of enologist and also worked closely with The Oak, the Silver Oak-owned cooperage in Missouri.
Returning to a Pinot Noir focus with Twomey is a homecoming for Vanessa, who was enologist at Merry Edwards for several years before joining Silver Oak. "Merry was a fantastic mentor," Vanessa says. "To learn from one of the region's first female winemakers as a woman was an honor." Vanessa also previously worked at Repris Wines in the Moon Mountain AVA.
She received her bachelor's degree in Enology from Fresno State University.